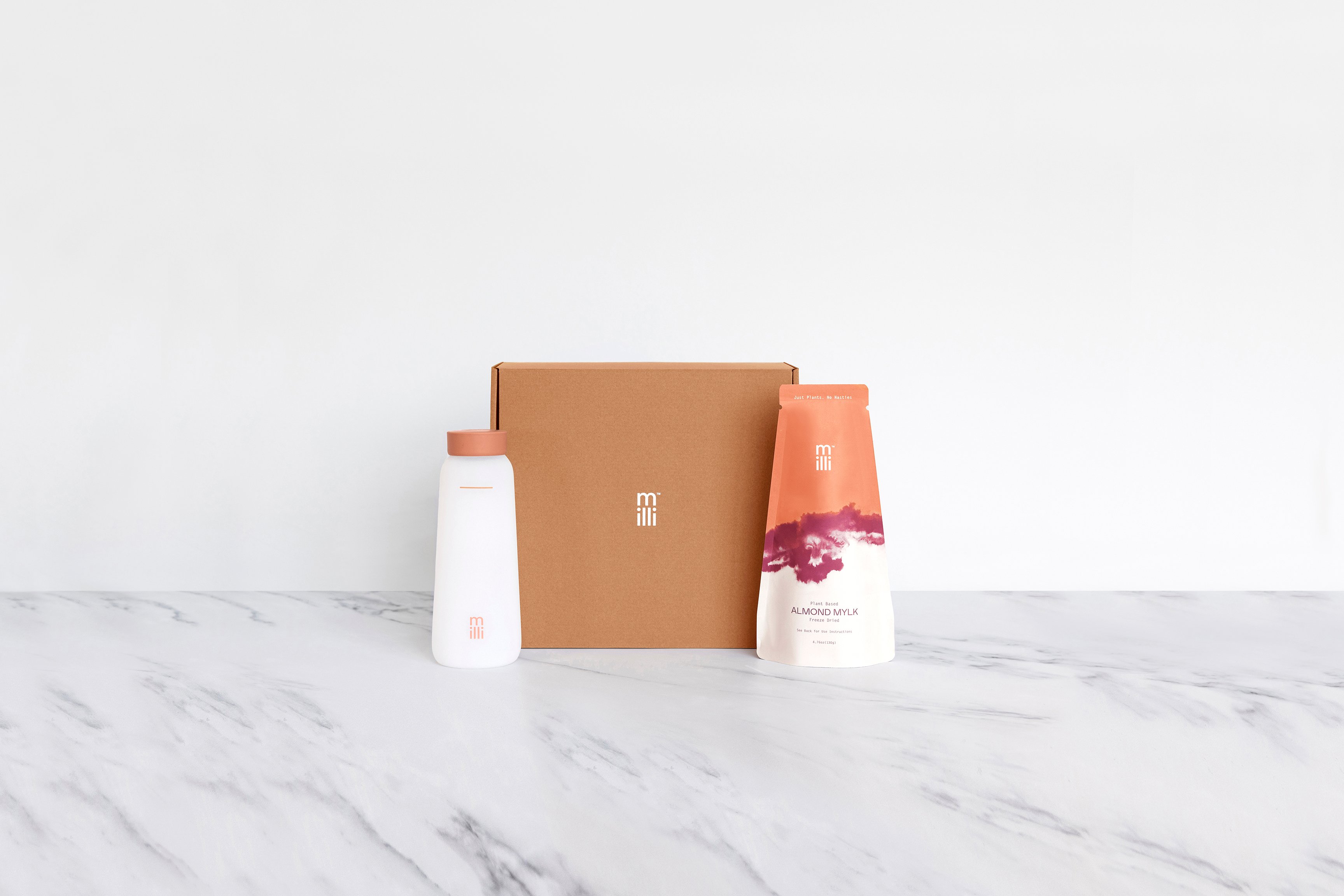 milli mylk Starter Kit
Everything you need to make milli at home
milli mylk Starter Kit
Everything you need to make milli at home
We've come up with the best (and easiest) way to have fresh mylk at home—no appliance necessary. All you'll need to do is add water to our freeze-dried mylk mixes and shake, shake, shake that thang (the bottle, too) for the freshest mylk out.
Your starter kit includes: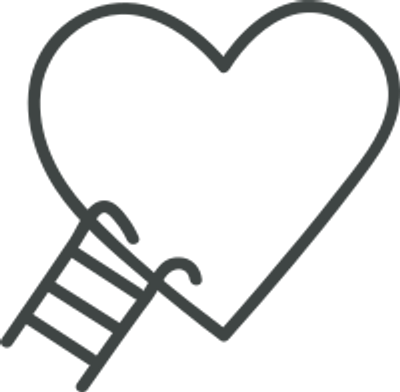 A mylk of your choice
A glass shake-to-make milli bottle
Try milli and then decide if you want to make it a long term thing.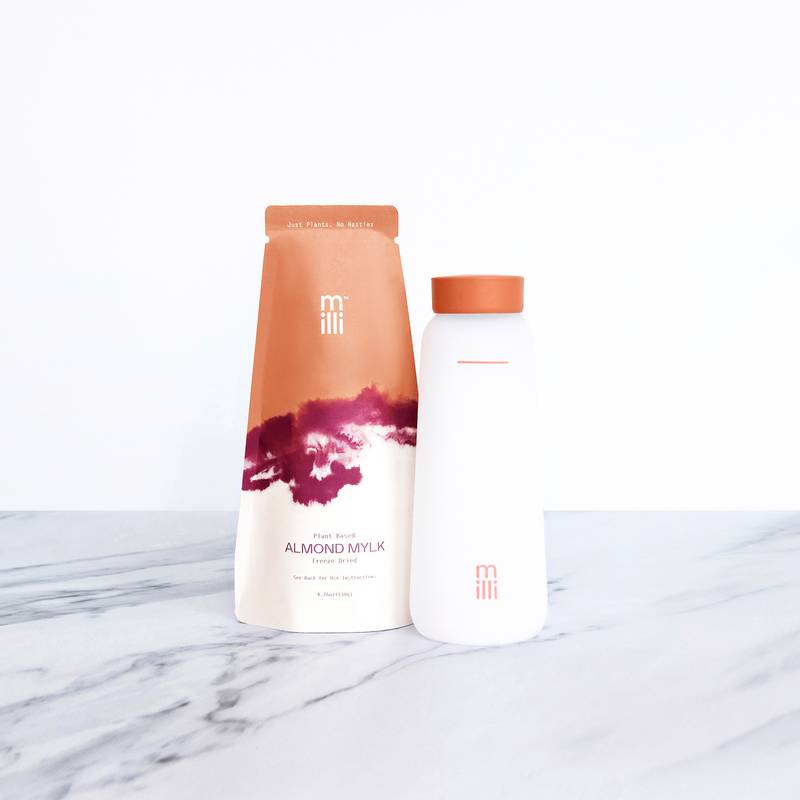 Our Mylks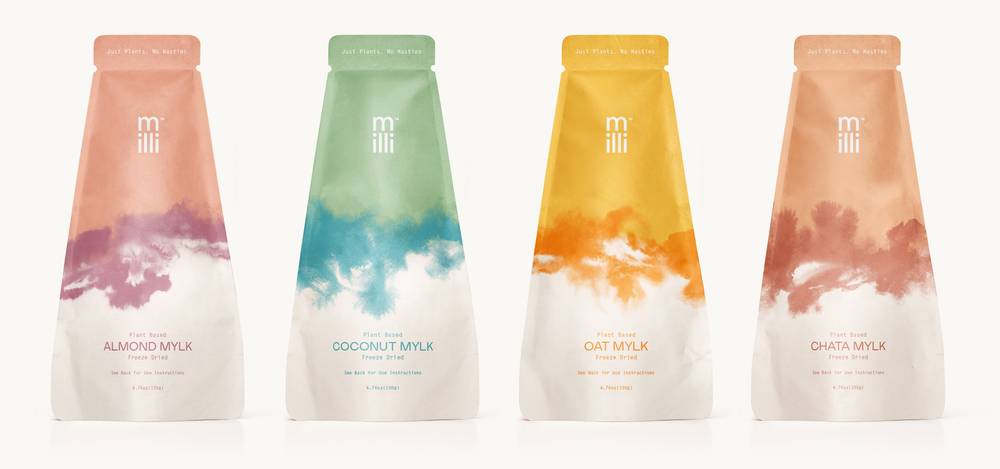 Dynamic and delightful, like your very best friend. Made from a botanical blend of Spanish and California almonds, our MVP has subtle vanilla notes that can blend into the background—or star the show. Use it in cappuccinos, breakfast shakes, french toast, savory stews, and literally everything else.
Fresh and breezy, like a day at the beach. Made from a botanical blend of real coconut meat, tantalizing tiger nuts, and complex cashews, Coconut is divine on it's own but plays nice with friends. Use it in smoothies, frothy cortados, overnight oat bowls, chia puddings, and homemade piña coladas.
Earthy and grounded, like the perfect fall day. Made from a botanical blend of wholesome oats, peppy pumpkin seeds, and a touch of maple. Like the Midas of mylks, this nut-free option is guaranteed to make everything it touches better. Use Oat in cereal, baked goods, daily drip coffees, and soups.
Warm and spicy, like a night in Barcelona. Our Chata takes after its parents: horchata and chai - it's made from a botanical blend of cashews, tiger nuts, cinnamon, nutmeg, and comforting clove. Drink it straight up over ice, or use it to take bowls of granola, mid-morning lattes, and festive hot toddies to new, creamier heights.