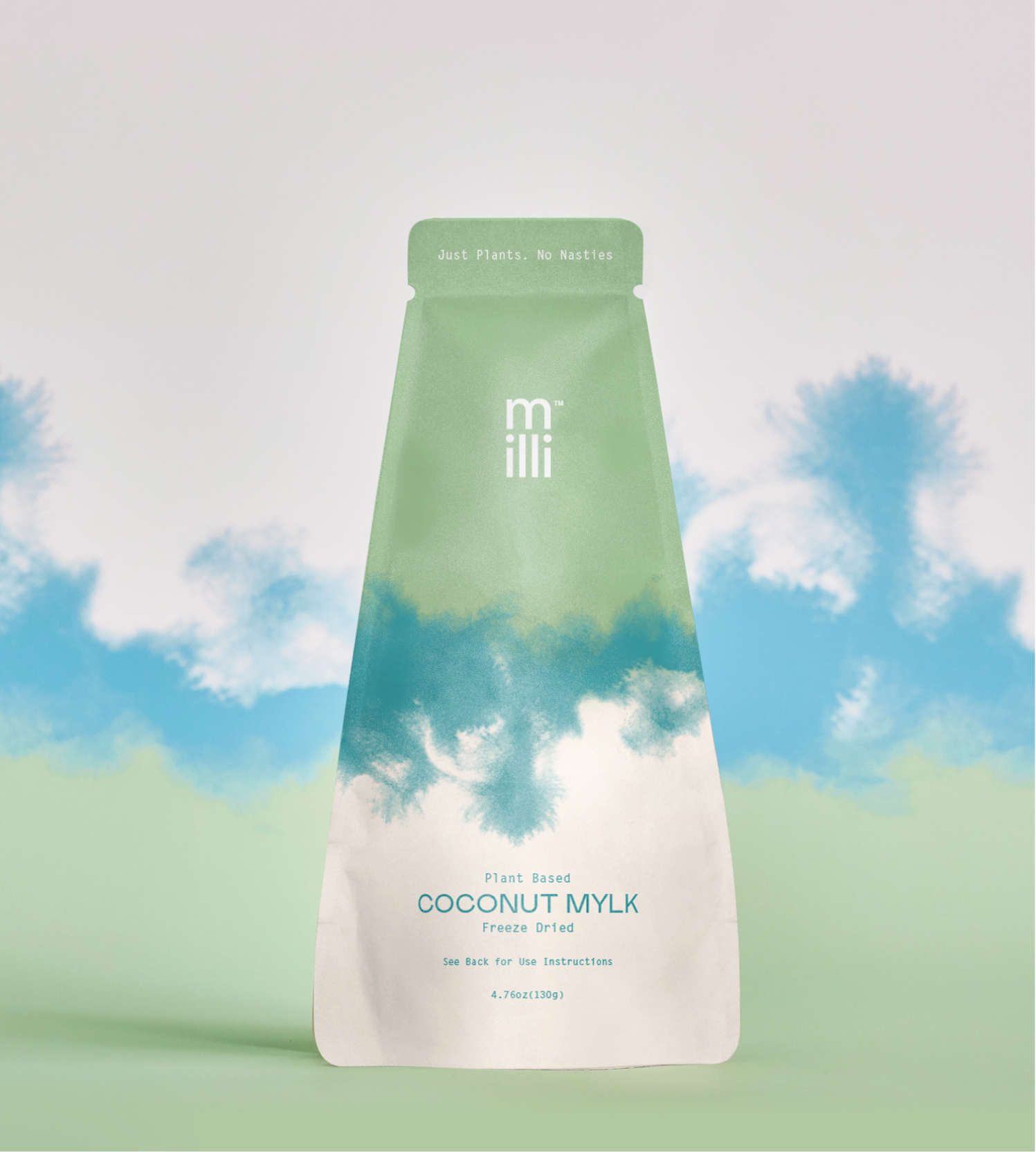 Made from real coconut meat, tantalizing tiger nuts, and complex cashews, Coconut is divine on its own but plays nice with friends. Use it in smoothies, frothy cortados, overnight oat bowls, chia puddings, and homemade piña coladas.
Ingredients
Organic Coconut, Organic Spanish Almonds, Organic California Almonds, Organic Cashews, Organic Tiger Nuts, Organic Coconut Sugar, and Organic Almond Protein
Daily Value per Serving
Total Carbohydrate 11g
4%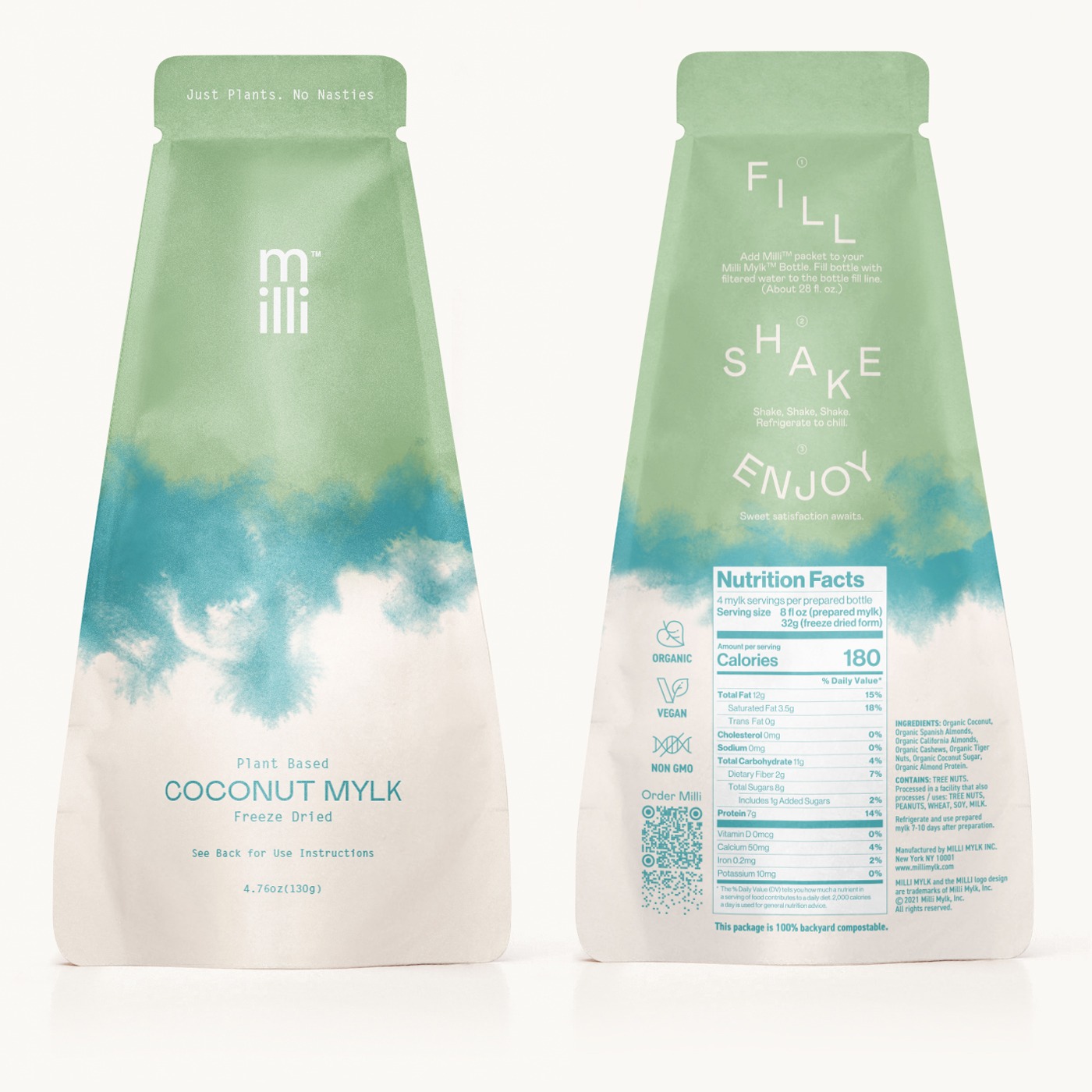 The milli way
Ethically sourced
Working with ingredient suppliers that treat their people and the planet right means we can make quality mylks that feel as good as they taste.
Just plants, no nasties
Our mylks are made from 100% organic and whole ingredients--like coconuts, almonds, and tiger nuts. And lots of them!
Freeze-dried fresh
We take potent ingredients, harvested at their most delicious and nutritious point, "mylk" and freeze-dry them to lock in all that goodness.
Creamy and cravable
By combining multiple heavy-hitting ingredients, our signature botanical blends froth like a dream-and taste like one too.
Planet-friendly
From our compostable mylk packs to our reusable glass bottles, we're always thinking about how to sustain Mama Earth.
Shake to make
Forget last minute grocery runs and messy experiments. Our shelf-stable mylks pack in all the homemade flavor-with none of the fuss.